Issue No. 32 September 2012
Now that football season has kicked off and cooler weather is on the way, it's time to make sure your media space is comfortable and properly lit to maximize entertainment and enjoyment.
---
Expert Advice
Within the residential lighting industry, there is a professional certification called Certified Lighting Consultant (CLC). Individuals who have earned the CLC designation have achieved, both by experience and rigorous testing, the highest level of recognition within the industry. They often work for lighting showrooms, but they offer consulting services similar to what you seek.
To locate a CLC near you, click here.
---
Simple Steps
To light a room in layers, begin by making a list of the different types of activities that will take place in the room, such as watching TV, reading, shooting pool, playing board games and hosting guests. Once the room's purpose is defined, follow these three steps:
Start with general room lighting in the ceiling, which can be achieved either through a large fixture in the center of the room or recessed cans, and put them on a dimmer. If the room has a large game table, hang a larger fixture above to eliminate shadows.
Light the sitting areas with floor and table lamps. This will create brighter and more focused light for reading, conversing, etc., while the light from above will be soft and scattered.
Add task and accent lighting to the bar or small table areas. This can be achieved with two or three hanging mini pendants and perhaps toe-kick lighting under the cabinets and below bar stools. Cove lighting around a ceiling is nice for ambiance. Consider illuminating the inside of cabinets to highlight collectibles.
---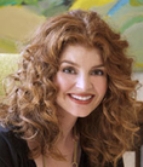 Right Light
Whether watching a movie or the big game, you want your big screen TV to look its best. By lighting a room in layers, the setting can be just right for whatever is being viewed.
Lighting in layers means to use at least three different types of fixtures to create different types of light. For example, a room with recessed downlights, a decorative fixture in the center of the room, and wall sconces on one wall is defined as having three layers of light. Each of the three fixtures should be controlled by separate switches with dimmers. Creating light layers does not have to be expensive or complicated. For help with the process, just talk with a lighting professional at an ALA-member lighting showroom.