The bathroom at your business does not have to be stark white and boring. In fact, you can make a favorable impression upon your customers when you offer a clean, bright bathroom for their use. Hortons Home Lighting appreciates the Chicago-area businesses that serve our wonderful community. Below, we'll offer tips for commercial bathroom lighting. Shop either our La Grange or Orland Park lighting store locations today!
Consider Lighting Temperature
Lighting temperature affects the ambiance and the feel of a bathroom, as well as the ability to perform tasks. For the most part, commercial bathrooms are short-term use, so you want to focus on the customer experience rather than task lighting. Choose a warmer temperature to immediately put your customers at ease.
Highlight Your Mirrors
Almost every patron at your restaurant, office building, or car dealership will look into the bathroom mirror at your business. Focus on adding great commercial vanity lighting that will add a classic, timeless look to this important space. Our lighting specialists recommend pillar candles for a classic look you'll love.
Layer Your Lighting
In order to avoid the hospital feel, you'll want to layer your commercial bathroom lighting. This simply means using different types of lighting that work together to create a warm, cozy, inviting space. Try mixing accent lighting, such as a pendant light in the corner with recessed lighting for a divine look.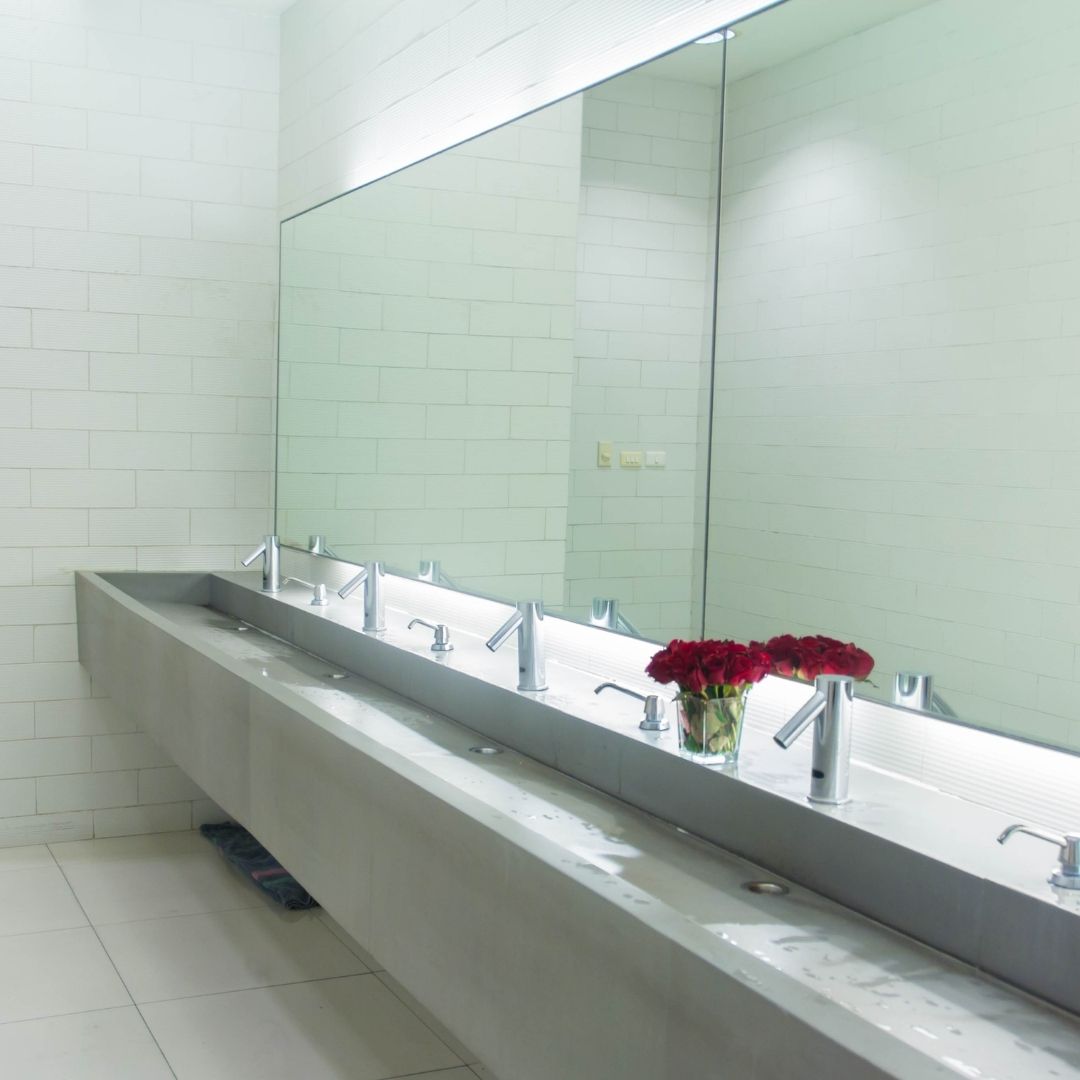 Add Color
Whether you decide to paint the walls a cool yellow or an inspiring blue, or you invest in commercial bathroom lighting with colored shades, such as art glass lighting, by adding color you'll create an inviting atmosphere and add warmth to this space.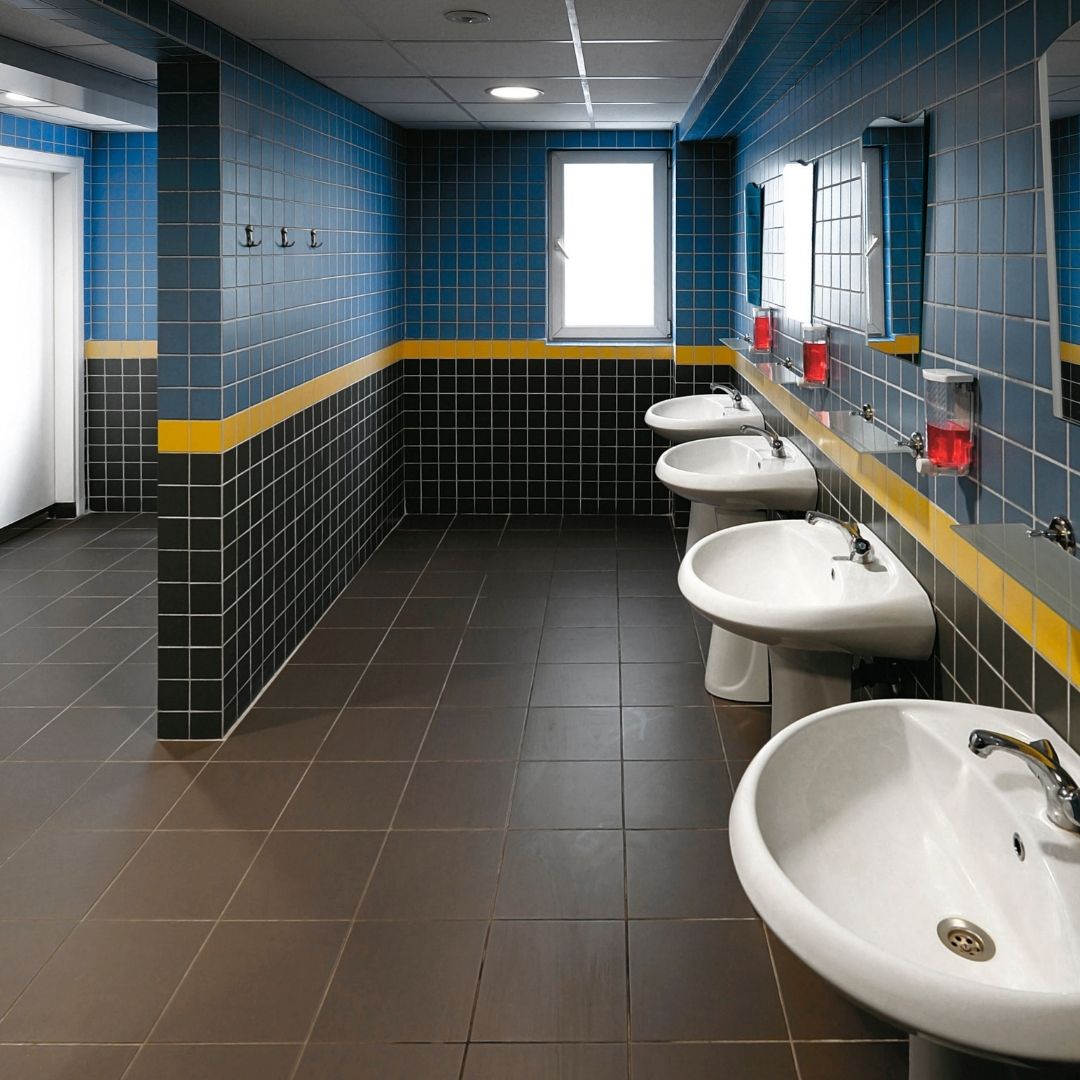 SHOP HORTONS HOME LIGHTING TODAY
Let our lighting specialists help you make the best first impressions. Whether your bathroom lighting needs an update or your lobby is dark, let us help. Schedule a lighting consultation at one of Hortons Home Lighting locations in Chicago today!